When it comes to tiling, the grout may seem like a minor detail, but it plays a significant role in the overall aesthetic of your space. While white and neutral grouts are commonly used, stepping beyond the basics and exploring exciting grout colors can transform your tiles from ordinary to extraordinary. In this article, we'll delve into the world of vibrant grout colors and discover how they can elevate your tiling projects to new heights.
Bold and Vibrant Grout Colors:
One of the most thrilling ways to enhance your tile design is by choosing bold and vibrant grout colors. From electric blue to fiery red or sunny yellow, these hues add an instant pop of personality and excitement to your space. Bold grout colors work exceptionally well with plain white or neutral tiles, creating a stunning contrast that demands attention. Explore a wide array of grout colors during your home renovation, allowing you to customize and accentuate your tiles, adding personality to your spaces.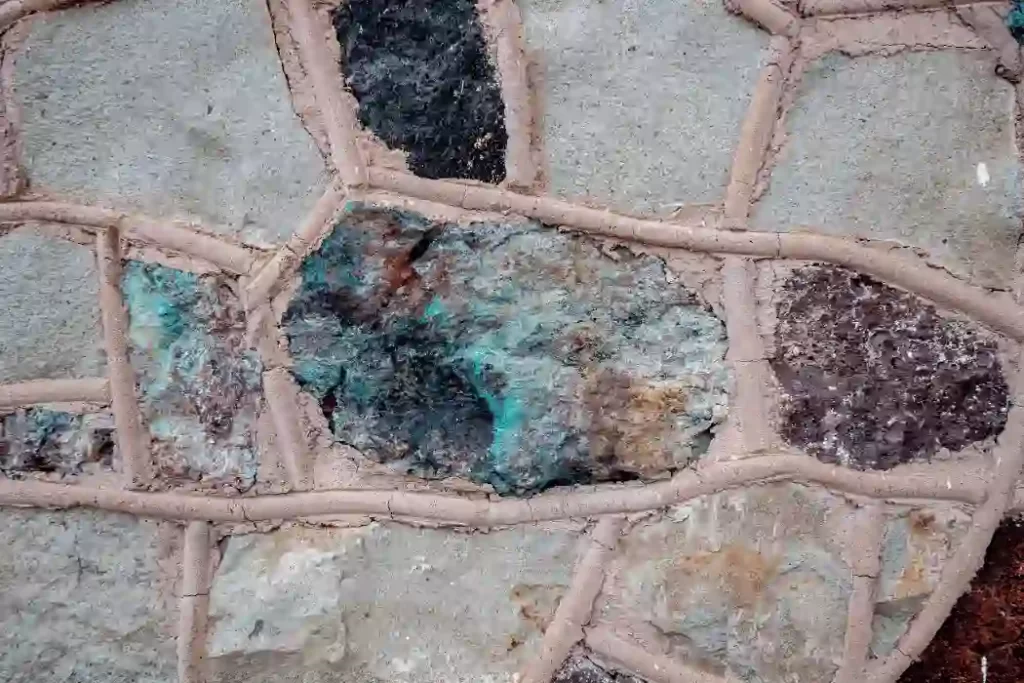 Subtle Tones for a Soft Touch:
If you desire a more understated approach, consider exploring subtle grout tones that compliment your tiles without overpowering them. Soft pastels like blush pink, light gray, or mint green add a delicate touch to your tiling project while still infusing the space with charm and elegance.
Contrast for Dramatic Impact:
Creating contrast with your grout color can bring out the unique patterns and shapes in your tiles. Using dark grout with light-colored tiles or vice versa creates a striking visual impact that highlights the design. The contrast adds depth and dimension, making your tiles appear more dynamic and captivating.
Monochromatic Magic:
For a modern and sophisticated look, consider a monochromatic approach with your grout color. Choose a shade that closely matches the color of your tiles, or opt for a slightly darker or lighter tone for a subtle variation. This monochromatic harmony creates a seamless and polished appearance.
Earth Tones and Naturals:
If you're drawn to the beauty of nature, consider earth-toned grouts that evoke a sense of tranquility and warmth. Shades like terracotta, sandy beige, or moss green bring an organic and calming feel to your tiles, connecting your space to the natural world.
Metallic and Glittering Grouts:
For a touch of glamor and luxury, metallic or glitter-infused grout is the way to go. Copper, gold, or silver grout adds a shimmering effect that elevates your tiles to a whole new level of opulence. This option is particularly stunning for backsplashes and accent walls.
Multicolor Fun:
Who says you have to stick to just one grout color? Multicolor grouts allow you to get creative and playful with your tile design. You can choose a blend of complementary colors or create a unique mosaic effect with a mix of vibrant shades.
Cool vs. Warm:
Understanding the undertones of your tile colors can help you choose the perfect grout. Cooler grout colors like blues and greens complement tiles with cool undertones, while warmer grout colors like oranges and browns work harmoniously with tiles featuring warm undertones.
Geometric Patterns with Colored Grouts:
If you have geometric tiles, using colored grouts can enhance the patterns and create a mesmerizing optical illusion. The lines and shapes stand out, transforming your floor or wall into a captivating work of art.
Highlighting Individual Tiles:
Colored grouts offer the opportunity to highlight specific tiles within your design. For example, you can use a contrasting grout color around decorative tiles to make them stand out as focal points in your space.
Conclusion:
Beyond basic grout colors lie a world of creative possibilities that can elevate your tiling projects to new heights. From bold and vibrant hues to subtle and soothing tones, the grout color you choose can significantly impact the overall aesthetic of your space. Whether you opt for dramatic contrast, monochromatic elegance, or playful multicolor designs, the right grout color adds personality and charm to your tiles. So, unleash your creativity, explore exciting grout colors, and watch as your tiles transform from ordinary to extraordinary in the blink of an eye.