Vintage Pyrex bowls hold a special place in the hearts of collectors and enthusiasts. These timeless kitchen treasures not only offer functionality but also showcase exquisite designs and craftsmanship. In this article, we will explore the allure of vintage Pyrex bowls, from their history and unique characteristics to the reasons why they continue to captivate collectors today. Join us as we take a delightful journey into the world of vintage Pyrex bowls and discover their enduring beauty.
The Origin of Pyrex Bowls
Vintage Pyrex bowls have a rich history that dates back to the early 20th century. Pyrex, a brand owned by Corning Incorporated, introduced its glassware line in 1915. These bowls were initially made from a borosilicate glass formula, which provided superior resistance to thermal shock and made them ideal for baking and cooking. Add a touch of nostalgic charm to your kitchen during your home renovation with vintage Pyrex bowls.
Distinctive Features of Vintage Pyrex Bowls
Vintage Pyrex bowls boast several unique features that set them apart from other kitchenware. Their vibrant colors, eye-catching patterns, and durable construction make them highly sought after by collectors. Additionally, these bowls often feature functional designs such as pouring spouts and easy-to-grip handles, making them practical for everyday use.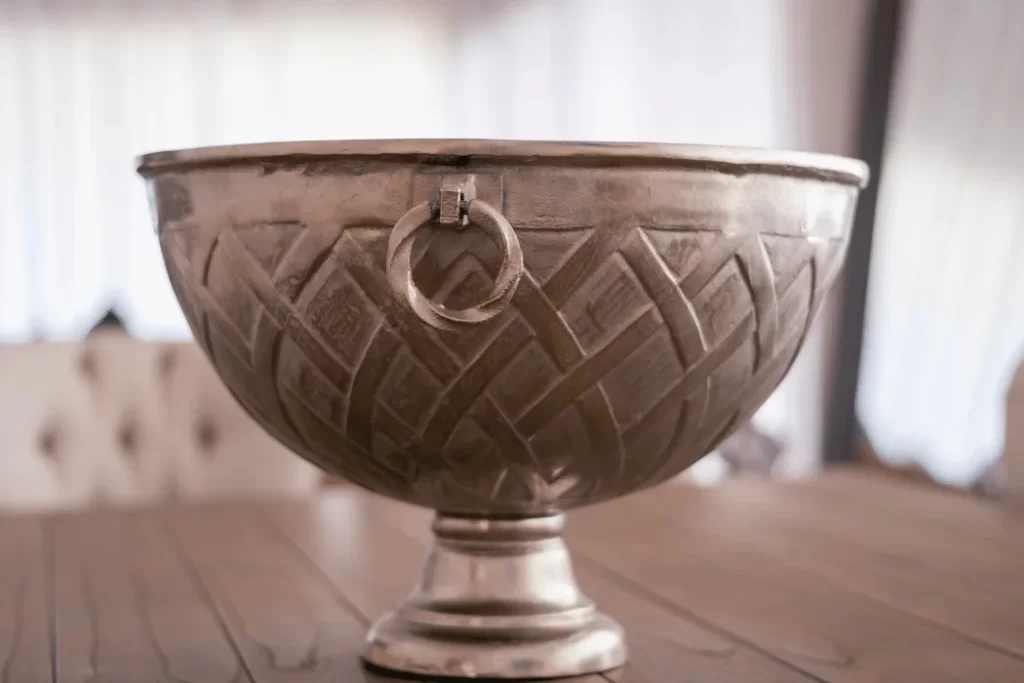 Collecting Vintage Pyrex Bowls
When collecting vintage Pyrex bowls, it's essential to ensure their authenticity. Look for specific markings on the bottom of the bowls, such as the Pyrex logo, model numbers, and manufacturing information. Authentic vintage Pyrex bowls will have these identifiers, allowing you to distinguish them from reproductions or imitations.
Popular Patterns and Colors
Vintage Pyrex bowls come in a wide range of patterns and colors, adding to their visual appeal. Some popular patterns include the iconic "Primary Colors" collection, featuring bold red, yellow, green, and blue designs. Other sought-after patterns include "Gooseberry," "Butterprint," and "Snowflake." Collectors often find joy in hunting down rare and limited-edition patterns to add to their collections.
The condition of vintage Pyrex bowls significantly affects their value. Collectors prefer bowls in excellent condition, with minimal scratches, chips, or fading of patterns. Rare patterns or complete sets of bowls in pristine condition can command higher prices in the collector's market.
The Enduring Popularity of Vintage Pyrex Bowls
Despite the passage of time, vintage Pyrex bowls continue to captivate and inspire. Their timeless designs and durability have made them cherished heirlooms passed down through generations. Furthermore, their nostalgic charm and retro aesthetic have garnered a new wave of enthusiasts seeking to incorporate these pieces into their modern homes.
Caring for Vintage Pyrex Bowls
To preserve the beauty and functionality of vintage Pyrex bowls, proper care is essential. Handwashing is recommended to avoid damage caused by harsh detergents or high temperatures in the dishwasher. Avoid exposing vintage Pyrex bowls to sudden temperature changes, as this can lead to thermal shock and potential breakage.
Incorporating Vintage Pyrex Bowls Into Your Home
Vintage Pyrex bowls offer more than just functionality; they also add a touch of vintage elegance to any home. These versatile pieces can be used for serving, storage, or as decorative accents. Displaying a collection of colorful Pyrex bowls on open shelves or using them as vibrant centerpieces can create a visually appealing focal point in your kitchen or dining area.
The Fascination with Pyrex Pyrexania
The world of Pyrex collecting goes beyond bowls and extends to various other Pyrex kitchenware and accessories. From casserole dishes and refrigerator sets to mixing bowls and coffee percolators, Pyrex Pyrexania refers to the passion for collecting all things Pyrex. It's a thrilling journey of exploring the diverse range of Pyrex products produced over the decades.
The Rise of Pyrex Resurgence
In recent years, there has been a resurgence of interest in vintage Pyrex, fueled by nostalgia and a renewed appreciation for its design. Social media platforms and online communities have played a significant role in connecting collectors, sharing knowledge, and showcasing stunning collections. The Pyrex community has grown, with enthusiasts joining forces to preserve the legacy and beauty of vintage Pyrex.
The Hunt for Rare and Limited-Edition Pyrex
For avid collectors, the thrill lies in the hunt for rare and limited-edition Pyrex pieces. Scouring flea markets, antique stores, and online marketplaces becomes an exciting adventure. The joy of stumbling upon a coveted pattern or a hidden gem from decades past creates a sense of triumph and adds to the allure of vintage Pyrex collecting.
The Community of Pyrex Enthusiasts
The world of vintage Pyrex bowls is a vibrant community of passionate collectors and enthusiasts. From online forums to dedicated social media groups, Pyrex lovers come together to share their collections, swap tips, and celebrate their shared love for these timeless pieces of kitchenware. Engaging with the community offers a wealth of knowledge and camaraderie for both seasoned collectors and newcomers.
Preserving the Legacy of Vintage Pyrex Bowls
As vintage Pyrex bowls gain recognition as significant cultural artifacts, efforts are underway to preserve their legacy. Museums and exhibitions around the world showcase vintage Pyrex as an emblem of design and craftsmanship. The documentation of patterns, colors, and historical information ensures that future generations can appreciate the beauty and significance of vintage Pyrex.
Tips for Starting Your Vintage Pyrex Collection
If you're considering starting your own vintage Pyrex collection, here are a few tips to get you started:
Research and familiarize yourself with different patterns and colors.
Begin with a focus on popular patterns or themes that resonate with you.
Explore local flea markets, antique shops, and online marketplaces for potential finds.
Check the condition of the bowls and verify their authenticity before making a purchase.
Join online communities or forums to connect with fellow collectors and gain valuable insights.
The Future of Vintage Pyrex
Vintage Pyrex bowls have stood the test of time and will likely continue to be cherished for years to come. As interest in retro aesthetics and nostalgia persists, vintage Pyrex will remain a desirable collector's item. The evolving patterns, colors, and designs of modern kitchenware may never quite capture the timeless allure of vintage Pyrex.
Conclusion
Vintage Pyrex bowls are more than just utilitarian kitchenware—they are enduring symbols of beauty, craftsmanship, and nostalgia. From their origins in the early 20th century to their present-day resurgence, these timeless treasures continue to captivate collectors and enthusiasts worldwide. Whether you appreciate their functionality, colorful patterns, or retro charm, vintage Pyrex bowls offer a window into the past and a touch of elegance in the present.